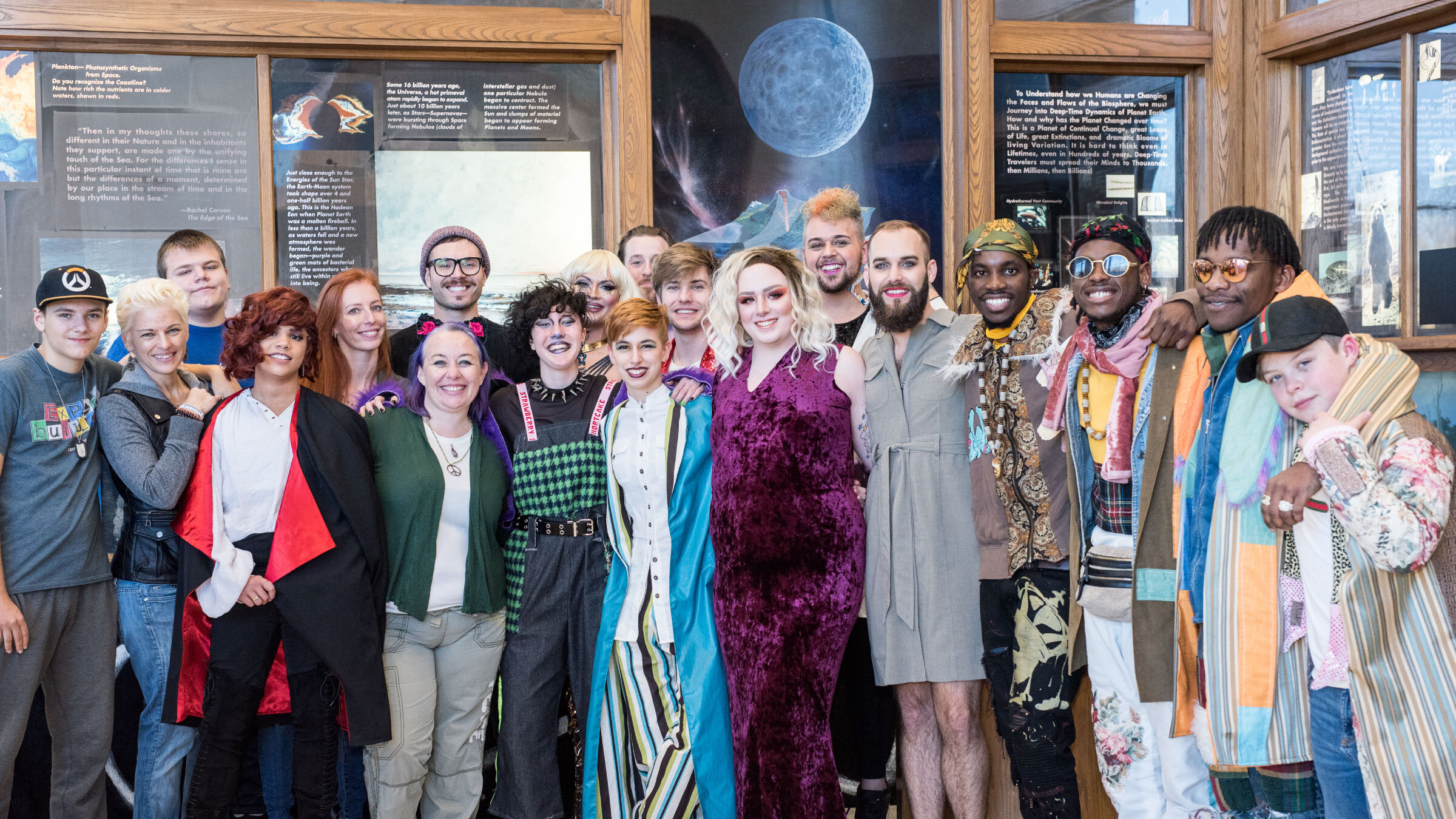 Threads by Love Your Labels: Bringing Queer and Trans Youth Together through Fashion and Design 
Giuliano D'Orazio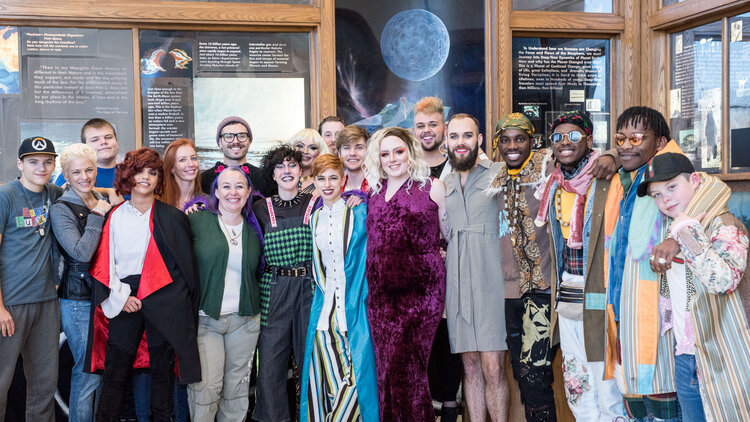 If you've been paying attention to the news over the last several months, you've no doubt heard about the onslaught of restrictive legislation being pushed forward in states like Texas and Florida, aimed at policing and marginalizing the existence of queer and trans youth. In Florida, the "Don't Say Gay" bill threatens to remove any mention of queerness and homosexuality in the school's health curriculum. In Texas, conservatives are attempting to pass a law which would criminalize parents of trans children who seek out gender-affirming medical care.
Although these are some of the most recent attacks on the LGBTQ+ community, they confirm the continuation of long-standing hatred and bias against queer youth. This is why affirming and celebrating queer kids continues to be of utmost importance. There continues to be a serious lack of opportunities for these kids to create space and share experiences together. This is one of the motivations behind Threads, a fashion and design program by Love Your Labels.
First launched in 2019, Threads, run by local nonprofit organization Love Your Labels, is an eight-week fashion design and identity development program for high-school-age youth. As stated on the Love Your Labels website, "Students use fashion design as a lens to discuss personal expression, gender, and sexuality with the goal of helping youth on their journey of self-discovery".
The program is hosted in partnership with Creative Hub Worcester, and takes place at their Youth Arts Space at 653 Main Street in Worcester. Other sponsors include Health Care Advocates International, Brother Sewing, Redemption Rock Brewing Co., Bay State Savings Bank, Webster Five, DCU, and Worcester Arts Council. Thanks to their sponsorship, this program is free of charge for all students!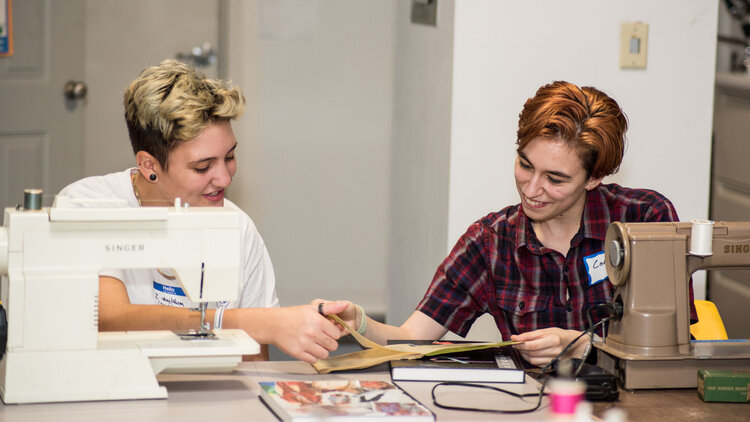 Threads runs on Wednesday evenings from 6-8pm starting April 27, and ending on June 15. The program will culminate with a Youth Fashion Show, which is planned for late June. The deadline to apply is April 6, so students should apply ASAP!
Instruction will be provided by Sam Donovan, Project Runway all star, alongside the Love Your Labels education team. There is no need for prior sewing or fashion design experience, as each student will learn from the level they're at. Love Your Labels stresses that although the organization specifically focuses on supporting LGBTQ+ youth, this is a program for all high-school-age students interested in learning more about themselves and how to support each other, and there will be no exclusions based on identity.
In the interest of transparency, I do serve on the board of Love Your Labels, and am personally involved in helping to facilitate Threads. I was a part of the team during the first iteration in 2019, and I can wholeheartedly express that it was a beautiful and joyous experience to see students come together with a shared love of creativity and a focus on identity and self-expression.
I believe in the work being done here, and I recognize the important role programs like this can play in the lives of queer and trans young people. Simply put, I think Threads is one of the coolest and most meaningful things going on in our community this spring, so please encourage any students you may know to apply, and keep an eye out for the Youth Fashion Showcase in June!
Visit loveyourlabels.org/threads-2022 to apply today. 
Bio: Giuliano D'Orazio (he/him) is a Worcester native, musician, music educator, member of the queer community, and a board member of Love Your Labels. Email: giulianodoraz@gmail.com Instagram: @musicbygiuliano